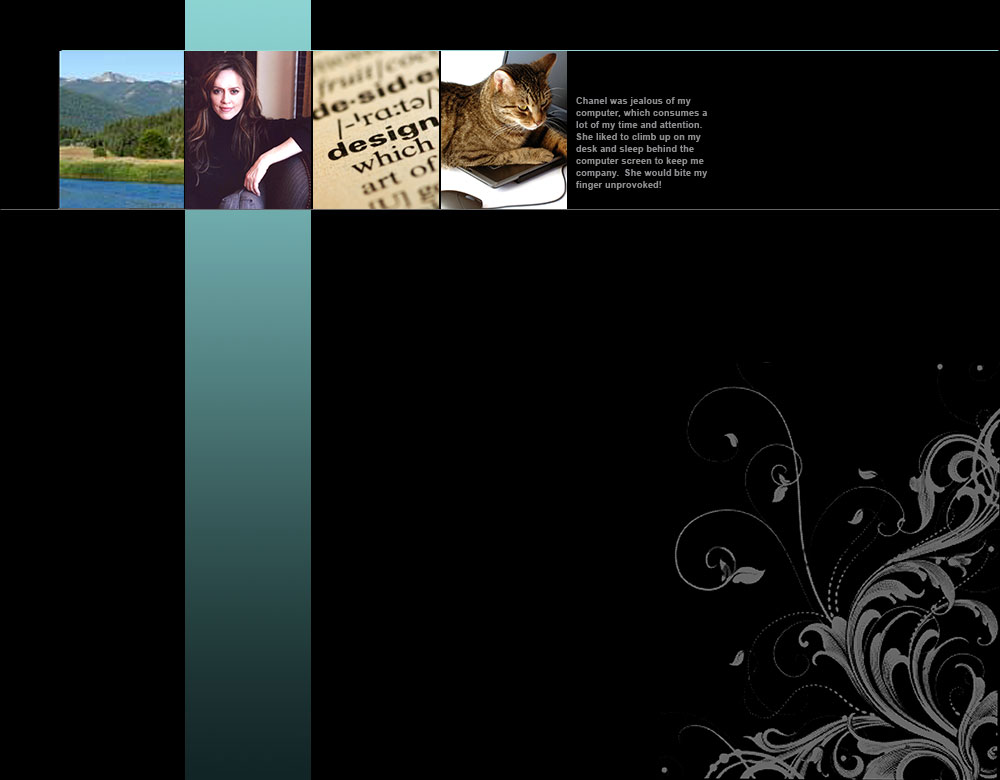 UP Founder, Janette Reynolds, is a gifted designer with an adept skill for business development and entrepreneurialism. She is an accomplished writer, and author of several books who has a great passion for combining finely crafted words with exceptional design.
Check out one of her most successful projects that included the participation of Donald Trump.
After spending more than a decade in the Motor City entrenched in the competitive grind of automotive engineering - Janette chucked it all and moved west. She settled in a land where a river runs through it, and where some consider the writers' Mecca, Montana.
From her tiny studio in Montana, Reynolds has conducted hundreds of interviews exploring the lives of everyday people, the famous, and infamous. Janette is an accomplished publisher, producer & radio host, and has appeared on CNN, NBC, FOX, TBN, and radio & TV throughout the US and Europe.
Janette worked in broadcast journalism after developing – and later producing and hosting a daily interview talk show (Montana Woman). The show received a nomination for "Radio Program of the Year" by the Montana Broadcasters Association E.B. Craney Awards, largely for her work that included interviewing personalities like Gloria Steinem, John Bradshaw, Debbie Reynolds, Garth Brooks, Shaquille O'Neal, Carrie Fisher, Charlton Heston, Dr. Helen Caldicott, and Lea Thompson. It was her experience in radio and publishing in the Pacific Northwest that helped Janette develop ability and love for media as a highly creative outlet.
Reynolds sharpened her entrepreneurial savvy as President of Umbrella Publishing and Icon Media Communications, overseeing the daily operations and production of a successful women's magazine that she later sold in 2001. In 2002, Janette published Where Were You On 9/11? after a life-changing experience during the attacks on the World Trade Center and Pentagon. Shortly after the launch of her book and national press tour, Janette expanded the public relations side of the business (Icon Media Communications), specializing in media, graphic & web representation, project management and corporate training.
Assorted Facts:
Has appeared on CNN, NBC, FOX News, TBN, and radio & TV throughout US and Europe
Conducted more than 850 interviews of well-known celebrities, newsmakers, politicians, and everyday people.
Covered and developed stories across the US and Europe including Oxford, London, and Paris.
Produced and hosted an interview-format radio talk show for 8 years
Founder, Editor and Publisher of Montana Woman (Publishing 89 issues before selling in 2001)
Keynote speaker at the University of Montana Center for Leadership Development Conference, October 2000
Author of Where Were You on 9-11? - An Anthology of Intimate Interviews with Introduction by Donald J. Trump
Author of Don't Fence Me In, an insightful and humorous account of leaving the big city for a less-complicated, rural life.
Keynote speaker at the Business Women's Conference sponsored by the US Small Business Administration in Bozeman, Montana, September 2003.
Was entertainment editor for her high school newspaper with byline Reynolds' Wrap
Twice mistaken to be of the R. J. Reynolds Tobacco family clan
Obsessed with interior design
Current favorite books in the Bible are Isaiah, and Daniel
Love cats, used to have a canary named Max
Slothful at Facebook
Mad about Mad Men, and huge fan of Diners, Drive-Ins & Dives
Should have bought stock in iTunes